Bagoes Teak Indoor Furniture Manufacturer and Teak Outdoor Furniture Manufacturer
Terms and Payment
Wanna better price…!
Simple….our price are negotiable based on quantity, the more you order the more you got discounts.
Company Terms :
1. Order System
Orders can be made by e-mail or phone call, Click here to contact us, Our business orientation is, mutual long term relationship.
Minimum Quantity to order is 1 container (20 ft) with mixed items.
2. Samples
We may made to provide samples of your design, give us your drawing and measurement and we'll made and ship the sample, after payment. Sample making  and its delivery are not free and at cost.
3. The Delivery Lead Time
Production lead time is 75-90 days after receiving downpayment.
4. Price List
Price are in USD
The price quote are Ex Factory Jepara, Indonesia.
5. Way of Packing.
Single face corrugated paper are our standard. Packing by cartoon box will be additional charges.
6. Shipment.
Shipment not included in the price.
In the situation no appointed carrier, we may help to assigned a carrier in the best interest of customers.
7. Quality Control (QC).
We provide QC to check thoroughly the goods of your order. You can also delegate your own QC to check the goods.
Payment Terms
1. We accept payment by TT/Bank Transfer.
2. 50% downpayment as commitment to start working the orders.
3. Balance payment must be paid before container door closed or before sending documents.
Bagoes Teak Furniture, Sustainable Solid Strong and Stylish
Jl. Ratu Kalinyamat KM 1 No. 2 Jepara, Indonesia.
Email: info@bagoesteak.com
Website: https://www.bagoesteak.com/
Mario La Sida
Phone: +62 813 1600 6961
Katarina Devi Kartika
Phone: +62 81 333 017 519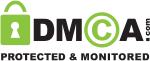 We're Here To Help Your Business Blast Off!
Through High Quality Teak Furniture at Best Factory Price
Following articles are for search engine optimization purpose only, you may skip it.
The teak furniture industry has grown immensely, in spite of the soaring cost of the furniture. The demand created by the home collectors for the products have helped both the wholesalers' and retailers to earn huge profits.
In the highly competitive industry, the wholesalers have to be prudent in the purchase of the product. They have to surf the sites to get valuable information on the source of the raw materials and directory and inventory of manufacturers.
You have landed here, Bagoes Teak Furniture – Finest Teak Indoor Furniture manufacturer and teak outdoor furniture manufacturer
Teak trees are found mostly in Indonesia and Myanmar and therefore the manufacturers from these countries would be able to supply authentic products for a best deal. Fear of spurious stuff can also be avoided.
Knowledge of the wood and the intricacies of the industry should also be acquired to avoid being cheated by some manufacturers. They resort to treating furniture of other wood with teak oil or by artificial grains and are sold in the market in place of teak wood.
Authentic teak wood are used for outdoor furniture like the patio or the garden furniture. The strong and durable quality helps in withstanding the environmental odds. The very strength of the wood is proved by its use in the shipping industry.
If you wish to deal with authentic wholesale teak furniture from Indonesia teak outdoor furniture wholesaler and outdoor teak garden furniture manufacturer.
Teak (tectona grandis) is a close-grained hardwood with naturally high oil and rubber contents. It is one of the hardest, strongest, and most durable of all timbers. It is highly resistant to rotting and other effects of sun, rain, frost, snow or insects. Teak is inherently tight grained, which gives a smooth surface and appearance. These characteristics make it the ideal timber for all furniture applications. Teak is simply the one of the best hardwood in the world for furniture!
JAVANESE TEAK
We use Javanese teak to manufacture our teak furniture. The Javanese teak plantations were planted by the Dutch in the mid-1800s and are now owned and controlled by Perum Perhutani, an Indonesian government agency. We only use legally harvested teak from a legally harvested source. Other sources of teak exist, but the forests are not protected by reforestation projects, and child labor is not controlled in the factories.
Teak is fast growing, and may reach 130 to 150 feet in height with trunks reaching 3 to 5 feet in diameter. Trees are a minimum of 40 years old when harvested.
AESTHETICS
Teak furniture is very smooth to the touch and does not splinter.  It has a warm appearance and stays very neutral in temperature when exposed to heat or cold unlike plastic or metal furniture.
Teak beautifies with age as it develops a silvery grey patina if left untreated. This weathered teak blends in naturally with the environment in which it is placed.  If used indoors, the woodgrain tones even out and stay a very rich golden brown.
ENVIRONMENTALLY WISE
Real teak (tectona grandis) is a hardwood and does not grow in tropical rain forests. It is a deciduous tree, which grows in the dry, hilly terrains of forests in southeast Asia. The teak furniture sold in the United States is grown in government-controlled plantations, a renewable resource.
The manufacture of natural teak products, such as outdoor teak furniture and indoor teak furniture, is very energy efficient compared to aluminum, metal or plastic fabrication. For example, the raw material for plastic furniture must be built from synthetic resins made by heating various chemical compounds and then processed. Once plastic, they must be further manufactured into the finished product. Teak wood simply needs refinement once it has been harvested from the renewable plantation.
Some teak manufacturers go the extra mile in conservation. Small scraps of teak normally discarded are used to fuel boilers in the kiln drying step. Manufacturers with integrated wood product plants salvage larger wood scraps for use in manufacturing other wood products such as parquet flooring.
The durability of teak allows for a lifetime of use, thus preventing the purchase of replacement furniture. When it is time to replace teak furniture, it causes no harm to the earth or to landfills unlike plastic, metal or aluminum furniture. Because teak furniture can reasonably last 100 years, it can be used by several generations, and Bagoes Teak Furniture timeless designs will not go out of style!.
Recycled – Reclaimed teak wood furniture is certain style of furniture which is made of reclaimed wood. Today reclaimed teak furniture manufacturer bring their incredibly beautiful line of handcrafted contemporary and European style. Furniture made from reclaimed wood is being attention of importers, wholesalers, hotel and restaurant specifies and retailers around the world.
Woodworkers know that the best quality wood comes from old-growth trees. This article is devoted to the many good ends that come from reclaimed teak furniture such as feeding the artists, enjoying beautiful things that will last for years to come, giving new life to old resources.
People are also using recycled timber beside reclaimed wood furniture in their project is not only good for the environment but will bring a special historical reference to the job. Today forests are being torn down at such rapid rates. It is important that people all do what they can to help preserve these regions for as long as possible.
The use of recycled timber is one way to do this. Timber from past time was mostly sourced from the biggest and best trees. Therefore was of the highest quality of timber, which today cannot be replicated. If you are furniture importers, You have landed in the right place for your best reclaimed teak furniture. Bagoes Teak Furniture features a distinctive collection of exceptionally high quality Indoor Recycled teak furniture, designed and built for comfort, style, durability, and to stand the test of time.
We made Finest Reclaimed Teak Furniture to the World