Bagoes Teak Indoor Furniture Manufacturer and Teak Outdoor Furniture Manufacturer
Terms and Payment
Wanna better price…!
Simple….our price are negotiable based on quantity, the more you order the more you got discounts.
Company Terms :
1. Order System
Orders can be made by e-mail or phone call, Click here to contact us, Our business orientation is, mutual long term relationship.
Minimum Quantity to order is 1 container (20 ft) with mixed items.
2. Samples
We may made to provide samples of your design, give us your drawing and measurement and we'll made and ship the sample, after payment. Sample making  and its delivery are not free and at cost.
3. The Delivery Lead Time
Production lead time is 75-90 days after receiving downpayment.
4. Price List
Price are in USD
The price quote are Ex Factory Jepara, Indonesia.
5. Way of Packing.
Single face corrugated paper are our standard. Packing by cartoon box will be additional charges.
6. Shipment.
Shipment not included in the price.
In the situation no appointed carrier, we may help to assigned a carrier in the best interest of customers.
7. Quality Control (QC).
We provide QC to check thoroughly the goods of your order. You can also delegate your own QC to check the goods.
Payment Terms
1. We accept payment by TT/Bank Transfer.
2. 50% downpayment as commitment to start working the orders.
3. Balance payment must be paid before container door closed or before sending documents.
Bagoes Teak Furniture, Sustainable Solid Strong and Stylish
Jl. Ratu Kalinyamat KM 1 No. 2 Jepara, Indonesia.
Email: info@bagoesteak.com
Website: https://www.bagoesteak.com/
Mario La Sida
Phone: +62 813 1600 6961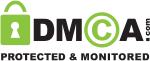 Indonesia Legal Wood
00482-LVLK-002-IDN
Bagoes Teak Furniture
CV. Karunia Sejati Abadi
Order with us…!