Our Mission is to design, create and made solid strong and stylish furniture by using sustainable resources and serving all customer as first class customer
Welcome to Bagoes Teak Furniture and thanks for your interest in our teak furniture.
The Bagoes Teak Furniture collections of Minimalist Modern, Classical and Garden furniture are all made using many traditional techniques combine with modern techniques, then controlled with high standards. The most important thing is we kiln dried every wood before production, We used tenon-mortise joinery in all joint, Wood-wood panel using tongue & groove or spline joint, Panel are floating panel, We used PU glue and Epoxy Glue, We double strength with L iron or Dove tail.
The use of Teak, result in a richness of finish to highlight natural grain and depth of color found in all high quality furniture. Complimenting the use of beautiful timbers are our fittings of bright and antique brass. A further enhancement is achieved by using quality bevelled glass, where applicable. Then for garden furniture we used solid brass, some brass even custom made to made more stronger and provide better construction
We work continually with the official parties owning the plantations management to ensure that everything to do with our use of Teak is environmentally correct. We also take great care that all our manufacturing activities following good environmental practices for the good of both our own employees and the people of the local communities.
The main ranges of our furniture are depicted on this site, but We welcome for any design of custom-made and made to order furniture for you at a competitive price. We maintain the heritage of quality and commit prompt delivery to achieve of our customer's satisfaction.
We wish for a mutual business relationship with you.
Bagoes Teak Furniture, Sustainable Solid Strong and Stylish
established since 1998
Jl. Ratu Kalinyamat KM 1 No. 2 Jepara, Indonesia.
Email: info@bagoesteak.com
Website: https://www.bagoesteak.com/
Mario La Sida
Phone: +62 813 1600 6961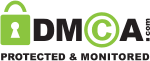 We run and managed our factory very efficient, therefore we can sell our furniture at very best competitive price.
The Right Teak Factory. The Right Teak Furniture Manufacturer
The right factory is the most important factors choose Bagoes Teak Furniture with more than 30 years experienced in the teak furniture industry
Beautiful Products
Our products tell stories, share our passion and high reveal quality work
Our products tell stories
Rest assure we will incorporate beautiful products into your shop so it stands out to the world.
Strong & Solid
Our strong & solid products makes it attractive and easier to sell
Strong & Solid Matter
Strong & Solid are a must for teak furniture products so it can stand from rot and weather and stands for several generation
Attractive
No matter what furniture style you like, rest assure your furniture shop will look amazing.
Looks Amazing
Your furniture shop are most and needs to be looks amazing anywhere, anytime. This happens with our teak furniture products.
We're Here To Help Your Business Blast Off!
Through High Quality Teak Furniture at Best Factory Price