Our Mission is to design, create and made solid strong and stylish furniture by using sustainable resources and serving all customer as first class customer
Welcome to Bagoes Teak Furniture and thanks for your interest in our teak furniture.
The Bagoes Teak Furniture collections of Minimalist Modern, Classical and Garden furniture are all made using many traditional techniques combine with modern techniques, then controlled with high standards. The most important thing is we kiln dried every wood before production, We used tenon-mortise joinery in all joint, Wood-wood panel using tongue & groove or spline joint, Panel are floating panel, We used PU glue and Epoxy Glue, We double strength with L iron or Dove tail.
The use of Teak, result in a richness of finish to highlight natural grain and depth of color found in all high quality furniture. Complimenting the use of beautiful timbers are our fittings of bright and antique brass. A further enhancement is achieved by using quality bevelled glass, where applicable. Then for garden furniture we used solid brass, some brass even custom made to made more stronger and provide better construction
We work continually with the official parties owning the plantations management to ensure that everything to do with our use of Teak is environmentally correct. We also take great care that all our manufacturing activities following good environmental practices for the good of both our own employees and the people of the local communities.
The main ranges of our furniture are depicted on this site, but We welcome for any design of custom-made and made to order furniture for you at a competitive price. We maintain the heritage of quality and commit prompt delivery to achieve of our customer's satisfaction.
We wish for a mutual business relationship with you.
Bagoes Teak Furniture, Sustainable Solid Strong and Stylish
established since 1998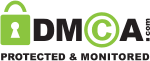 We run and managed our factory very efficient, therefore we can sell our furniture at very best competitive price.
The Right Teak Factory. The Right Teak Furniture Manufacturer
The right factory is the most important factors choose Bagoes Teak Furniture with more than 15 years experienced in the teak furniture industry
Beautiful Products
Our products tell stories, share our passion and high reveal quality work
Our products tell stories
Rest assure we will incorporate beautiful products into your shop so it stands out to the world.
Strong & Solid
Our strong & solid products makes it attractive and easier to sell
Strong & Solid Matter
Strong & Solid are a must for teak furniture products so it can stand from rot and weather and stands for several generation
Attractive
No matter what furniture style you like, rest assure your furniture shop will look amazing.
Looks Amazing
Your furniture shop are most and needs to be looks amazing anywhere, anytime. This happens with our teak furniture products.
We're Here To Help Your Business Blast Off!
Through High Quality Teak Furniture at Best Factory Price
Following articles are for Search Engine Optimization purposes only.  You may Skip it!
Teak is one of the hardest and most durable woods available. Teak is inherently tight grained, which gives a beautiful smooth surface and appearance. It requires very little care and these characteristics make it the ideal wood for good quality furniture.
Indoor Teak, unlike other hard woods such as Oak does not need oiling, staining, painting or lacquering to help maintain its durability. It does however look gorgeous when stained to mid brown tones to give it a darker elegance and beauty. When left unstained, there is a natural rawness to the wood, which beautifies and deepens with age as it develops a silver grey patina when left completely untreated.
This exotic wood is sourced from Indonesia and plantations are controlled by the government agencies. The teak trees found in South-East Asia forests reach a height of up to 150 feet, have reddish-green leaves with rough skin, and heartwood that is brown to dark gold in color. Of the main teak producing regions, Indonesian teak is considered to be of the highest quality in the world.
Indonesia is very committed to preserving the Teak tree through both practical and visionary government programs. It is only through Perum Perhutani (Indonesia State Forestry Company) that Indonesia can supply Teak wood for export. Not only this, but because of the skill of the local woodworkers and artisans, Indonesia produces some of the most unique and interesting furniture products to be found anywhere in the world.
Most importantly, Teak was not indigenously from Indonesia, Teak tree in Indonesia was planted massively by the dutch colony. so all teak tree are not coming from the forest, it comes from government plantation or private plantation or even from back yard, which is planted. Definitely it is not coming from forest
You have arrived in the Finest Teak Indoor Furniture Manufacturer.
Teak furniture has been the preferred choice as teak outdoor furniture and teak indoor furniture since decades because of its beautiful grains and its unique characteristics. The presence of high oil and rubber content help it to repel moisture, sun fading, and termites making it one of the durable and preferable woods. A lot of consumers buy teak furniture to last for ages. There is no doubt that the teak will last for ages but if the furniture built of teak does not go through a proper production process, it is same as any other cheap furniture.
Teak furniture has been the preferred choice as garden furniture since decades because of its beautiful grains and its unique characteristics. The presence of high oil and rubber content help it to repel moisture, sun fading, and termites making it one of the durable and preferable woods. A lot of consumers buy teak furniture to last for ages. There is no doubt that the teak will last for ages but if the furniture built of teak does not go through a proper production process, it is same as any other cheap furniture.
The production process is as important as the sorting of teak for the furniture manufacturing. In proper production process, the wood has to be dried well, the joinery has to be good and the glue has to be of right composition.
Drying process: The proper drying of wood is very important in any furniture manufacturing. However it is more important in teak furniture manufacturing because of its higher cost and the expectations the consumers put on these pieces. This stage of the manufacturing process will make sure that the teak furniture pieces does not crack or warp. I see lot of consumers complaining on various forums that the furniture pieces they bought just few months back are showing some cracks or have started to warp. The main reason for these problems is just that the wood was not dried properly. T he sawn timber should go through well regulated modern kiln driers for almost 14 days to attain the maximum moisture content of 12%. The well regulated modern kilns make sure that the wood is dried inside out and not like the old kilns where only the wood dries from outside.
Joinery: All furniture pieces have some sort of joinery. It is this joinery process which makes it possible for the furniture pieces to be intact for the lifetime. The tongue and grove joinery is the best joinery from centuries and is used even today. However these days there are mortise and tenon machinery in furniture manufacturing which makes the tongue and grove joints even stronger.
Glue: The good joinery has to be followed by the good glue. It is this glue which will make sure that the tongue and grove or mortise and tenon joints remain intact for the lifetime. There are various type of glues used in the furniture manufacturing. However for outdoor furniture the glue has to be waterproof. So for teak furniture manufacturing polyethylene waterproof adhesive should be used.
Teak patio furniture is the highest quality outdoor furniture you can find. Teak is also very easy to clean and care for. Teak wood has special qualities that make it ideal for outdoor use. It requires very little care or maintenance to last decades. There are some recommended products that you can use to treat the wood in order for it to keep a beautiful color long after you buy it. But if you apply the wrong type of product, it can actually be harmful to teak wood in the long run. So let's look at how you should clean and care for your teak outdoor furniture, so that you do it right.
Why is Teak Wood Good For Patio Furniture?
Teak is a very dense and oily wood. The natural oil present within teak wood offers it protection from pests such as termites. The oil also keeps water from seeping into the wood. This means teak furniture can be left outside and endure years of rain, wind, heat, and cold. If the furniture was skillfully crafted it will last for generations. Teak wood has a golden honey color when new, but after time it naturally fades into a light gray patina. This color change is only cosmetic and does not affect the strength of the wood. But if you prefer the golden color there are a couple things you can do to slow down the aging process. Some regular cleaning is also necessary to keep the wood looking beautiful.
Does Teak Furniture Need To Be Treated With Teak Oil?
Most teak furniture manufacturers recommend not using teak oil. The wood's natural oil is sufficient to protect it from damage. Teak oil is not actually the same as the natural oil found in the teak tree. It is just called "teak oil" for marketing purposes, when really it is mostly composed of linseed oil and solvents. When freshly applied, teak oil will give the wood a nice attractive glow, but this will be short-lived. Before long, the teak oil on the surface will dry out and your furniture will quickly fade in color again. You will have to keep reapplying oil every few months to keep ahead of the graying process. If you are unlucky, the teak oil stuck to the surface will encourage fungus growth and leave tiny black spots on the wood. This is exactly what you don't want to happen.
Treating teak with oil depletes the wood's natural oils, and the wood becomes dependent on a periodic external oil treatment. However the extra moisture of the oil also creates the ideal environment for mildew to flourish. Therefore, this method is not recommended.
Is Teak Sealer Better Than Teak Oil?
The second method of treating teak wood is by applying teak sealer. Unlike oil, sealer will not damage the natural oil of the wood. It is a water-based product that creates a barrier to prevent the natural oil from evaporating and oxidizing on the surface.
Treatment with teak sealer is only needed once a year in order to effectively protect teak wood from color fade. And if later you decide to let the furniture fade naturally, teak sealer treatments can simply be discontinued. After not applying sealer for a while, the wood will simply begin to age as before. Since teak sealer is more effective at preserving the color of teak wood, and it only requires a few hours of your time each year to apply, it is recommended over teak oil.
Whenever you apply any oil or varnish to wood furniture, be sure to dispose of any oil-soaked rags properly. Improperly disposed rags saturated with linseed oil (the main component in "teak oil") have been known to spontaneously combust and start fires. Oily rags should be soaked in water, laid out flat to dry, and then properly disposed.
How to Clean Teak Patio Furniture
Teak is very durable and will last for generations. It only needs some basic cleaning to remove dirt and to prevent external mold growth. You should choose a sunny day to clean your teak furniture so that it will dry faster. It is recommended to use a specially formulated teak cleaner such as Golden Care Teak Cleaner, which will clean and brighten the wood at the same time. Soapy water will also suffice for basic cleaning.
Use a non-metallic brush to gently scrub the surface of the wood. Scrub in the same direction as the grain. You should not use much force. Afterwards, use a garden hose to rinse off the teak furniture with water. Don't use a pressure cleaner as that can damage the wood. After cleaning, pat the wood dry with a towel and let the sun dry up any remaining moisture. If you intend to follow cleaning with the application of teak sealer, make sure that you've given the wood apple time to completely dry beforehand.
How to Remove Stains From Teak Outdoor Furniture
Most stains will not be a problem if you clean up spills quickly and wash your teak furniture with soapy water using a soft-bristled scrub brush. However, some stains such as coffee and red wine might get into the wood. For these stains you can rely on a commercial teak cleaning product such as Golden Care. If the stain is really set in pretty well, then another method to remove it is to sand the surface of the wood. Light stains will only need a light sanding, while deeper stains might require you to start with a coarser sandpaper followed by a finer grain sandpaper to leave a smooth finish.
Can Teak Furniture Stay Outdoors Year-Round?
Teak furniture can be left outdoors all year round, even in extreme weather. However, if you live in an area with a seasonal climate you may wish to bring your teak patio furniture indoors or cover it over the winter to prevent it from getting dirty. Be sure to use a cover that does not trap moisture, because you don't want to encourage mold growing on the wood's exterior. The best outdoor furniture covers are made from teak. If you leave your teak furniture outside over the winter, be sure to give it a good cleaning in the spring before using it for the first time.
As you can see, your teak patio furniture can last a lifetime with very little care on your part. Since it lasts such a long time, teak is preferred to other types of wood. You can enjoy knowing that the teak dining set you buy today will be enjoyed by your children and grandchildren in the future.