Bagoes Teak Indoor Furniture Manufacturer and Teak Outdoor Furniture
Guarantee Statement
Bagoes Teak Furniture Guarantee Statement
Bagoes Teak Furniture warrants to the original purchaser, that our furniture and its components are free of defects in material and workmanship. If you find a defect in material or workmanship, we will, at our option, repair or replace the defective component/s at no cost to you on your next order/shipment. No money will be refunded.
This warranty covers manufacturing defects such as; unglued and broken. Complaints are accepted within 30 days after received date of goods.
This warranty does not cover defects caused by; improper assembly, modification/s after purchase, intentional damage, accident, misuse, abuse, or negligence, normal wear and tear which includes weathering. We required picture from at least 3 angle, front side,  backside and siding side, and detail described the problem on each items.
This warranty also does not cover defects caused by shipment or processing delay at the port of entry. This warranty will expire approximately within 15 days at the port of entry/destination.
All warranties are not transferable and are limited to the original purchaser with proof of purchase. In no event shall Bagoes Teak Furniture be liable for incidental or consequential damages resulting from the use of the product
Bagoes Teak Furniture, Sustainable Solid Strong and Stylish
established since 1998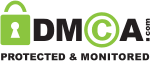 We're Here To Help Your Business Blast Off!
Through High Quality Teak Furniture at Best Factory Price
Following articles are for search engine optimization purpose only, you may skip it.
We have to learn a lot to know how to choose the right outdoor furniture for your home garden or backyard unusual. This is, in this case will be important to consider that your outdoor furniture will be on the receiving end of its elements and make sure that you have rights in the article is not just making furniture. This is the key to ensure the aesthetic value of your furniture, but also ensure that you get quality goods, so to secure your investment in the next days.
With few options for a pleasant terrace garden and your family and friends will be in your home that will not leave a comfortable experience. This is probably from the patio of a restaurant table, and a little 'style dinner for two or extension and patio table with folding chairs to go for easy storage and provides greater flexibility in the resort atmosphere. Do you have a home to cook on the grill or the drinks on the terrace when you want to sit down and eat with friends. As seems to find a little 'cooler in sunny location is a great way to enjoy outdoor teak furniture.
Not influenced what you choose, garden furniture really versatile. Varnished patio furniture is one, satin, or allow for weather and elegant style with a silver gray. If you have something to protect the outdoor furniture, or make outdoor furniture in weather-protected, you can provide additional sealant coat with grace. This is not much affected by the weather and the durability of furniture, which will continue to protect furniture.
Reclaimed Teak is a rough wood. Natural materials and unique views make the countryside to the attention of the bench anywhere. Rustic style is something that is made of wood unfinished or roughly finished. Rustic style is the best home decorating for all nature lovers, which we made it with Recycled – Reclaimed Teak Furniture.
This wood has a naturally strong character to the Recycled Teak Furniture. It is also very heavy and dense. The best of rural log can appear both in the garden or in the living room. Rural character of natural wood was consider artistic style. Natural forms of wood in a unique style with the knots and out of the command to create a character from Mystery Nature own. The Recycled Teak material to work in contact with the natural meaning, memory and emotion.
What country style furniture, modern furniture that is different from another? Signal Rustic wood furniture in its original form. Natural textures of wood for the players an artistic nature. Irregular forms of rural furniture in the value of all forms of art that look. The finest Rustic furniture is unfinished / blank finished using Reclaimed teak Furniture.
The good thing about teak is that the quality of the wood is always quite high. Bare teak wood will be a golden brown color and bright honey color. It usually isn't sealed. However, teak wood that is any other color than the natural color of teak is usually stained. The only difference in these varieties of tables is the color. The quality of the teak does not change.
Before purchasing a stained or sealed teak table, look at it carefully to try to spot these imperfections. Some manufacturers simply sell stained tables, while others have something to hide. You might even consider purchasing a teak table that has not been stained and showing the natural beauty of teak grain and bright honey color. We used to made and sell unfinished teak furniture, this furniture is not stained by any material, the teak grain are so good, why cover it with stain material, we used to sell naked high quality teak furniture, We only sanded and it shiny as an unusual simply beautiful teak furniture suitable for teak indoor furniture or teak outdoor furniture
In addition we also can do fine finishing, While still using our finest timber for fine finishing, we also use fine finishing material and fine finishing methods.
Teak has always been a prized wood. The teak comes from the, Tectona grandis, tree which is native to the tropics. There are lots of other woods sold under the name of Teak, one needs to be very careful while buying it.Then, there are wood's that are better than other teak. The teak of the sapwood, doesn't have the same robust properties that teak made from the heart of the tree possesses. This makes teak heart wood more valuable than sapwood, which makes heart teak more expensive. If you decide to buy any teak wood furniture, you will definitely be paying a high price for your furniture, so make sure that you are buying an authentic piece to enjoy it for your entire life.
1. The price of the wood would often indicate whether it is authentic or no. As with most things in life, the better the product, the bigger the price tag Teak is an expensive hardwood and the products made out of this wood are equally expensive. But be careful, sometimes, the lower quality of wood can be overpriced and misinterpreted as teak.
2. Look for a smooth grain.The grain in the teak wood is fine, close and lightly toned. Teak does not chip, so it feels smooth to the touch
3. Check for the knots. The best teak comes from the heartwood, which contains the most oil content.
4. Check for the color of the wood, teak has a distinctive color. It is golden yellowish brown and retains its bright gold tones, if sealed.
5. When original teak is exposed to outdoor elements, it turns gray or silver gray, which is also, widely popular color in teak. When selecting the color of the teak wood, please ensure that it matches the existing furniture of your house.
6. Teak is dense.The furniture made out of teak, should feel heavy and sturdy.
7. It comes with a very subtle fragrance, which comes from the oils embedded in the wood.
8. Look for furniture piece that is constructed from one or several large pieces of wood, instead of many small pieces glued or screwed together.
9. The teak substitutes cannot tolerate the kind of drying that original teak does, as a result it will have too much of moisture and will often warp.
10. Ask for the country of origin, if possible. Genuine Teak comes only from India, Indonesia, North of South East Asia.