Bagoes Teak Furniture Manufacturer
Guarantee Statement
Bagoes Teak Furniture Manufacturer Guarantee Statement
Bagoes Teak Furniture Manufacturer warrants to the original purchaser, that our furniture and its components are free of defects in material and workmanship. If you find a defect in material or workmanship, we will, at our option, repair or replace the defective component/s at no cost to you on your next order/shipment. No money will be refunded.
This warranty covers manufacturing defects such as; unglued and broken. Complaints are accepted within 30 days after received date of goods.
This warranty does not cover defects caused by; improper assembly, modification/s after purchase, intentional damage, accident, misuse, abuse, or negligence, normal wear and tear which includes weathering. We required picture from at least 3 angle, front side,  backside and siding side, and detail described the problem on each items.
This warranty also does not cover defects caused by shipment or processing delay at the port of entry. This warranty will expire approximately within 15 days at the port of entry/destination.
All warranties are not transferable and are limited to the original purchaser with proof of purchase. In no event shall Bagoes Teak Furniture be liable for incidental or consequential damages resulting from the use of the product
Bagoes Teak Furniture, Sustainable Solid Strong and Stylish
established since 1998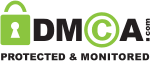 Indonesia Legal Wood
00482-LVLK-002-IDN
Bagoes Teak Furniture
CV. Karunia Sejati Abadi
Order with us…!